Since 2010 my shaving scuttle production has been more than I had anticipated. It's hard to stop but it's time.
Last orders are in and ALL will be finished at the end of the month.

Thank you! Keep well!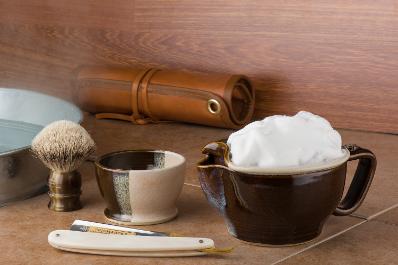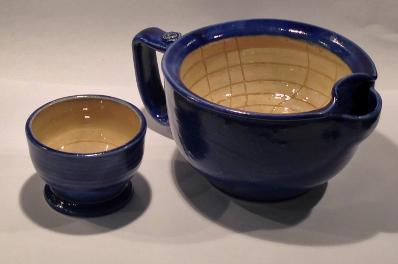 Commissions and projects are requested from time to time.
If there is something you'd like made, please email me on:
hgpottery@yahoo.com.au
Rosh Hashanah gift for my school days best friend in Canada! covered Apple bowl and Honey pot to help celebrate the New Year.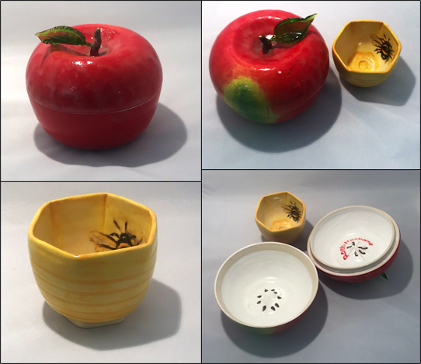 7 years at @marketfair in Ferntree Gully, and the time has come to finish up. Come 15 September my stall of ceramics will close.
Thank you to all for your support.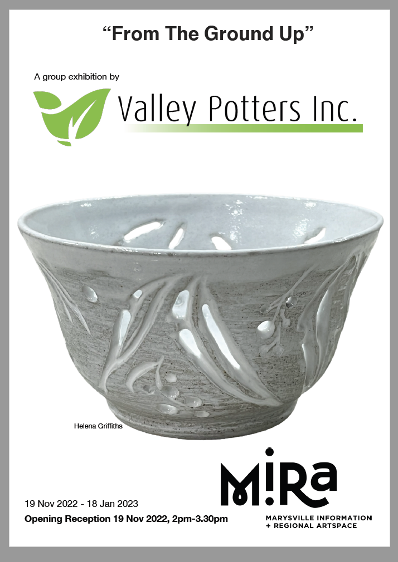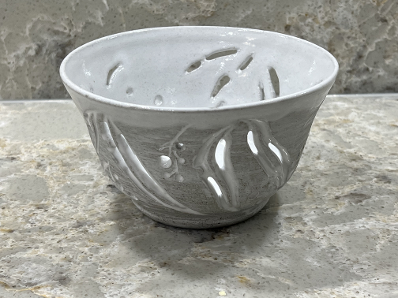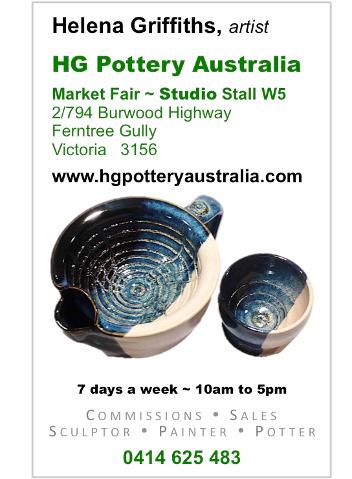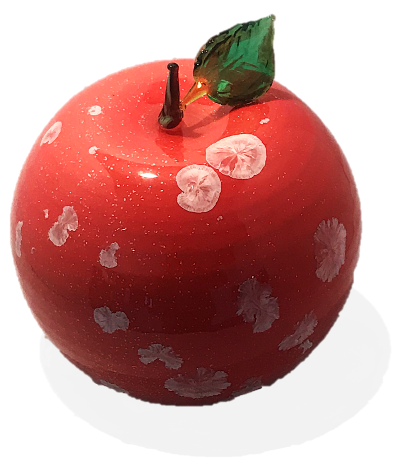 Crystalline glazed porcelain apple with glass lamped leaf!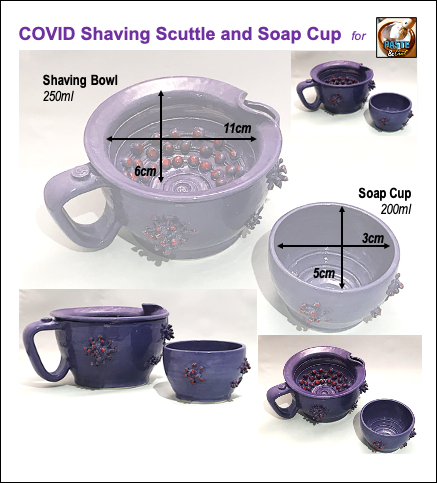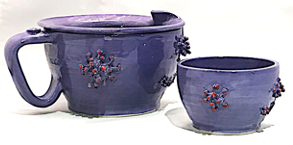 Congratulations ! My hg COVID scuttle, soap cup and molecule was successfully auctioned on the "Paste & Cut" forum
website
for Cancer Council Charity.
Great job and well done all!

www.
paste-and-cut.com.au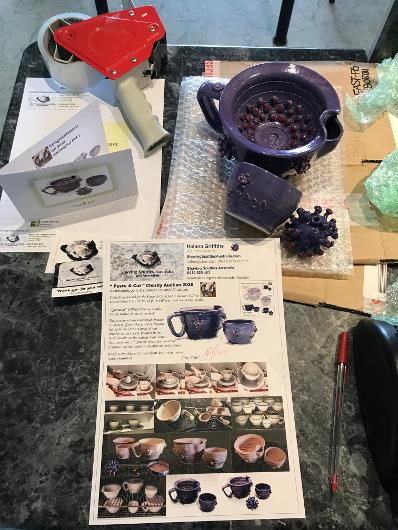 Porcelain Project: APPLE with Leaf
March to July 2020
1st Apple:
Porcelain Project: 1st Apple: Thrown, Underglazed, Glazed, Glass Leaf -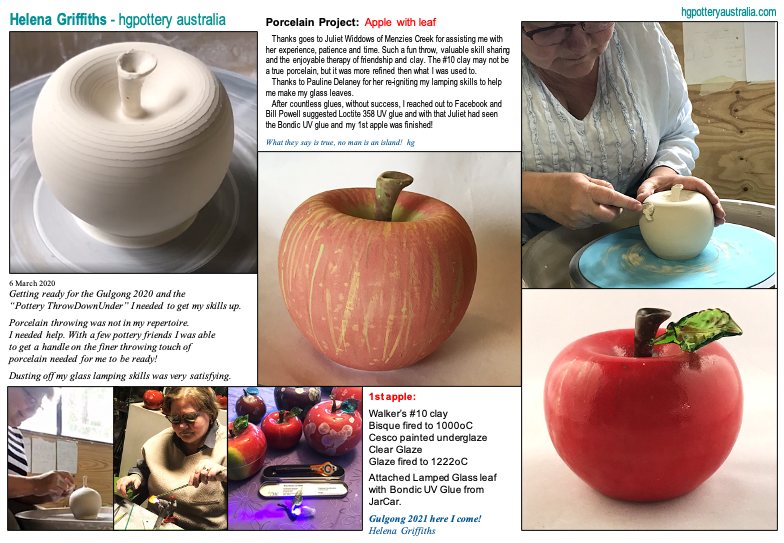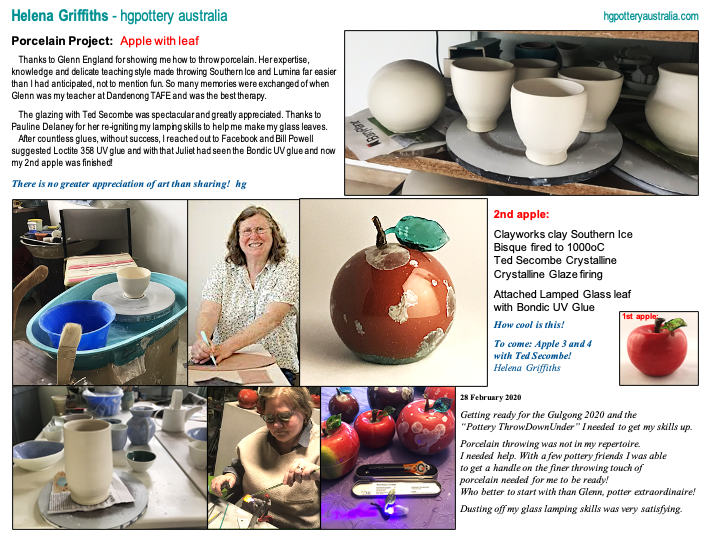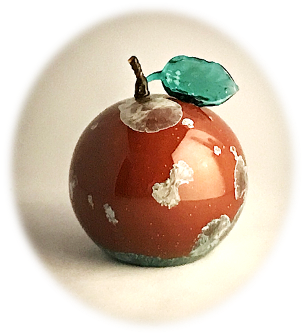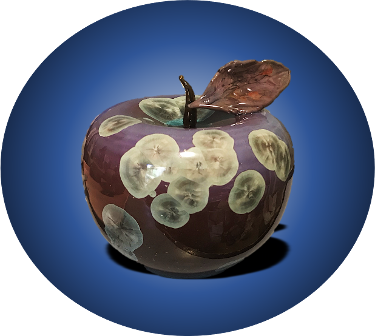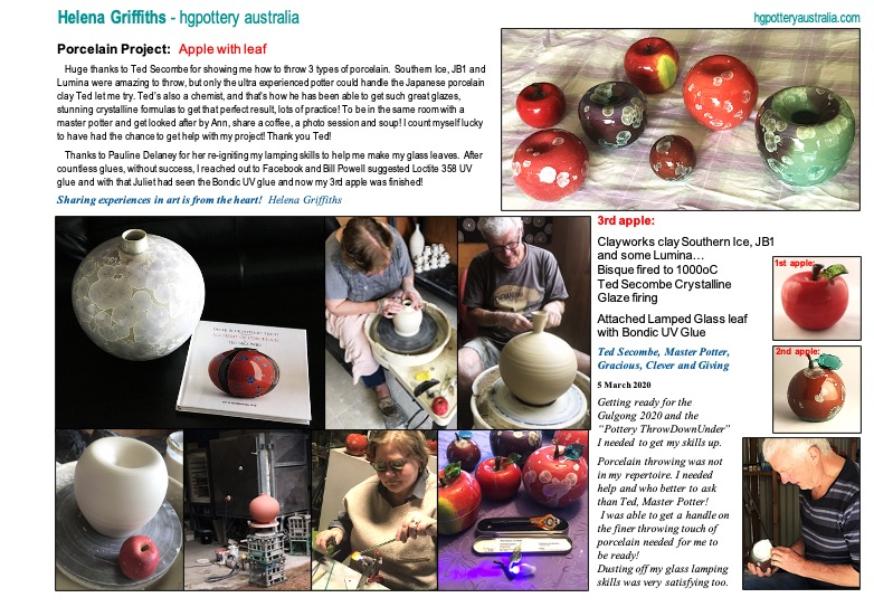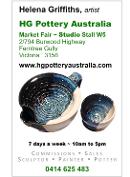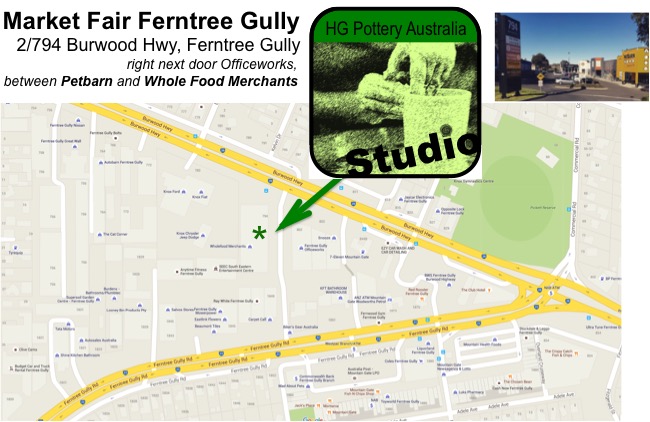 Creativity is the little voice inside,
Talent is the confidence,
Appreciation is the power to go on....

Thank you, Helena


Valley Potters Inc. " Fired Earth" Exhibition at Herring Island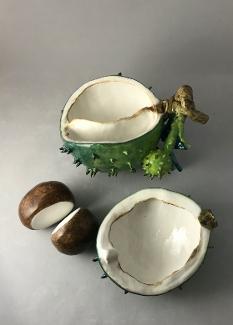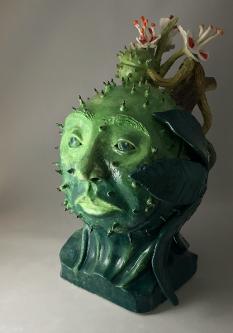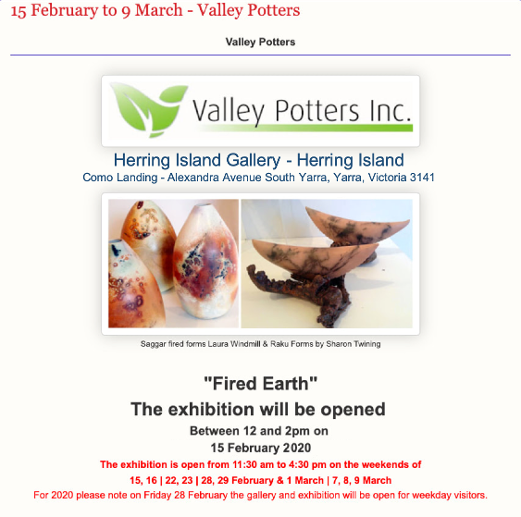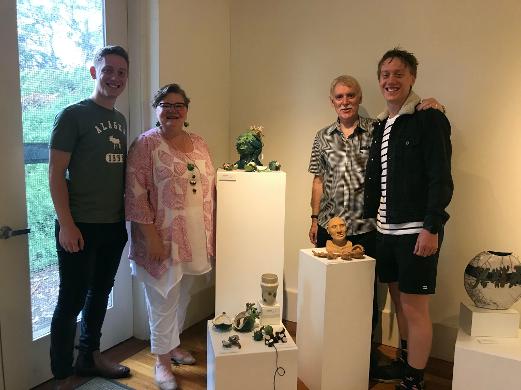 King Parrot commission was a lot of fun!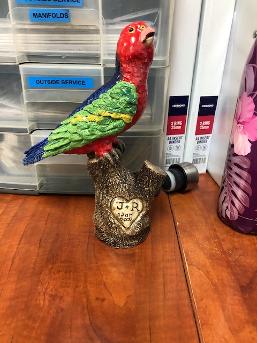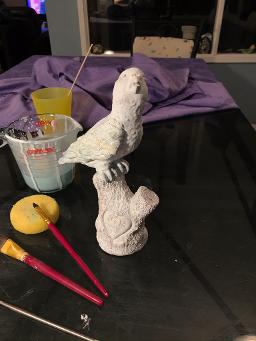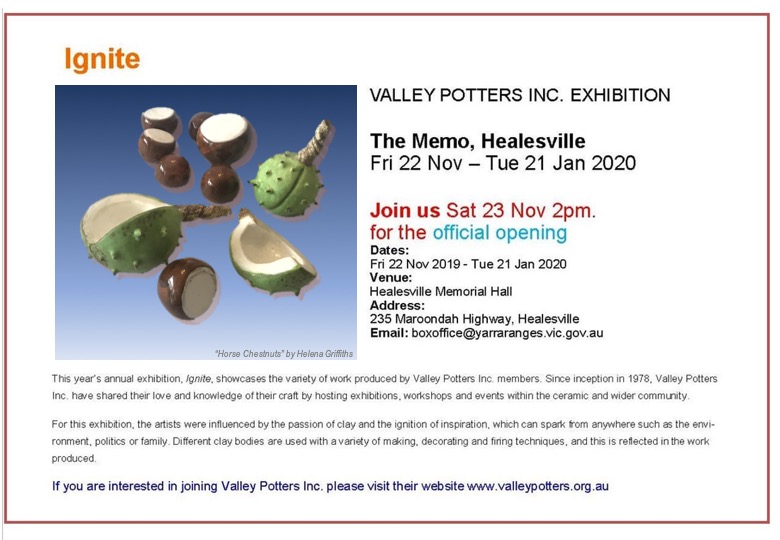 "Horse Chestnuts" inspired by nature.....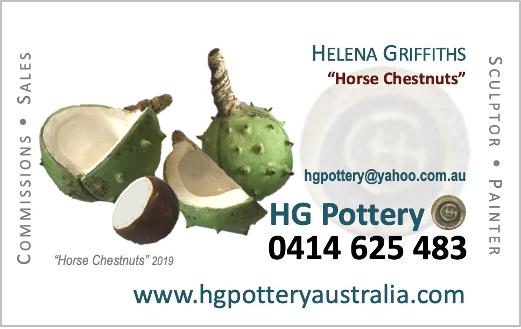 Valley Potters Inc. is celebrating it's 40 year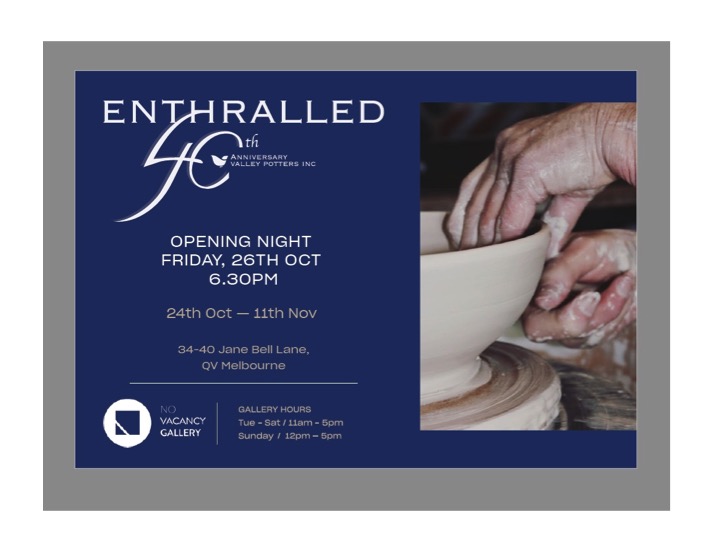 Gum Leaf Vessels that I have created just for this occasion!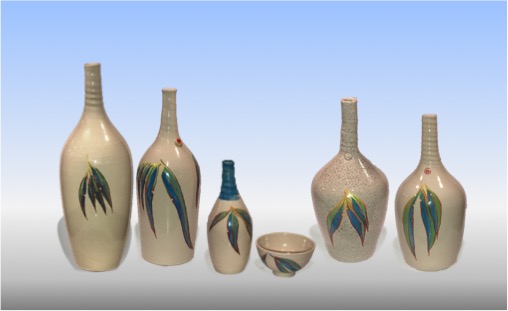 You are invited to the "Opening Night"
- Friday 26th October at 6.30 pm
No Vacancy Gallery
- QV Melbourne, 34-40 Jane Bell Lane, Melbourne


Valley Potters Inc.
http://www.valleypotters.org.au
"Picasso inspired" Vessel, love every aspect
While visiting the Picasso Museum, I happened upon his beautiful plates and vessels.... needless to say, I was inspired again. So, in keeping with the inspiration, I threw on the wheel a form and painted up a vessel that I enjoyed.

Available at my studio: $140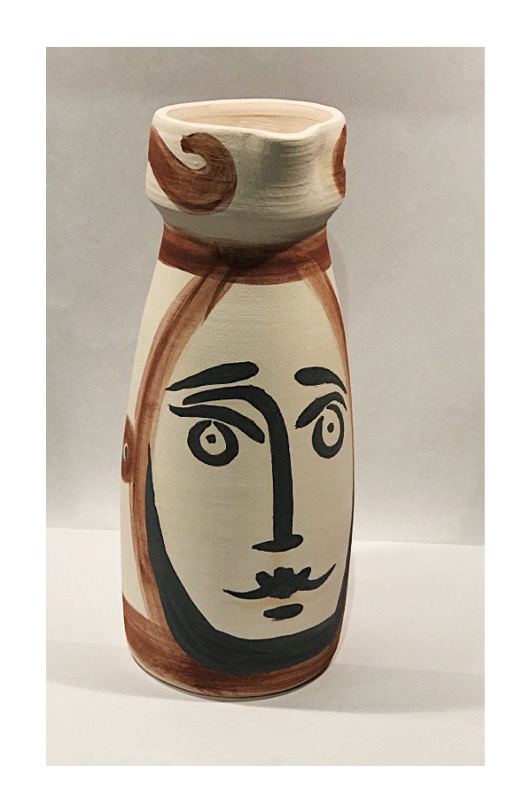 A client asked me to make a special thank you gift
for her baby doctor.... nice idea/commission,
a challenge and cool outcome.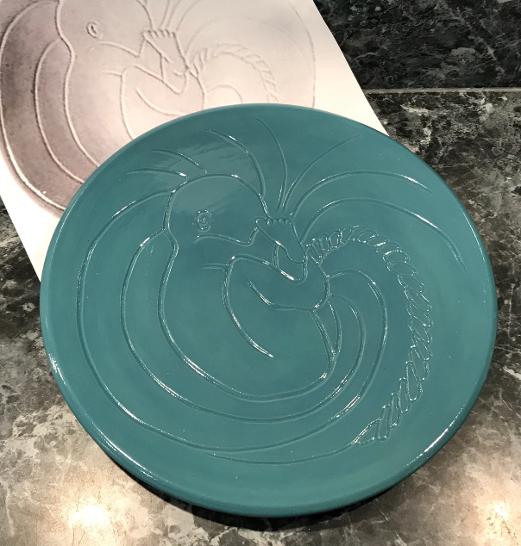 Hi Helena

I received the plate today. Thank you so much, it is exactly what I envisioned. I love it!


I will definitely recommend you to any and everyone.

once again thank you

kind regards,
K

feb2018

Wet Shaving and using your cut throat razor?
Nothing like

HOT

lather on these cold winter mornings!



08 September 2016
- to commemorate 6 years of producing scuttles
for the Australian wet shaver:



NEW WEBSITE: www.shavingscuttlesaustralia.com




HG "Quantum" Scuttle 2016
$75 plus $27 shipping
(within Australia)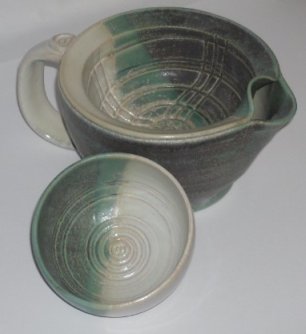 "Quantum"
Scuttle only $75, pickup
Call to arrange for pickup from:
my Market Fair Studio,
Unit 2, 794 Burwood Hwy,
Ferntree Gully, Victoria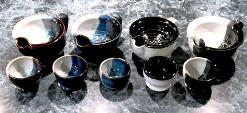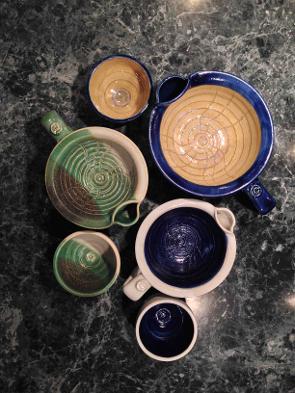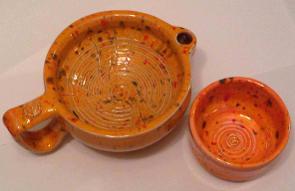 Artisan skills used here to replicate a Greek design for a client.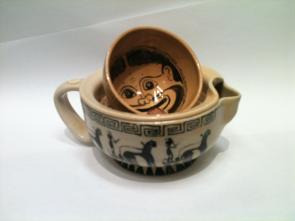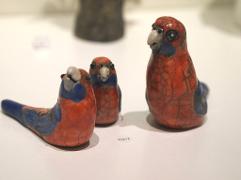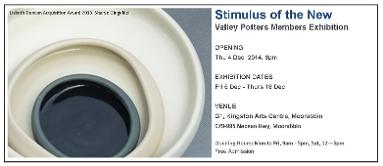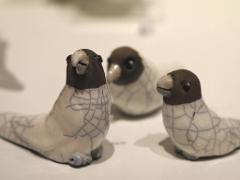 HG Pottery Studio
...going from strength to strength.....

Hand made, locally made in Australia, HG "Quantum" Scuttles, personal cookie stamps / shortbread stamps. one off sculptures, wheel thrown pottery, + souvenirs.



artwork on display at :


Yarra Valley Gifts,
Yarra Glen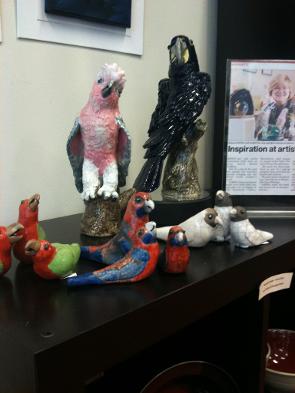 by appointment:
HG Pottery
0414 625 483
www.hgpotteryaustralia.com
hgpottery @ yahoo.com.au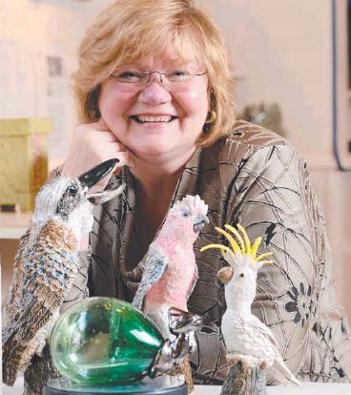 A vase in the style of "Greyson Parry"

Throwing a vase is one thing, to a specific shape is ok, to a specific height sure, but then to paint it to match style, shapes and in proportion was a real challenge!


"Having never had a piece of custom pottery made before I took a flyer with Helena. And so glad I did. Right from the first inquiry, she understood the brief, was meticulous in her research, went to lengths to explain the process and how the piece would go from a dollop of clay to the finished article... and shared in the creation with regular updates and detailed photos along the way. Not only do we have a beautiful and unique piece of pottery we have a record of it's journey from nothing to it's pride of place in our home. Thanks Helena !"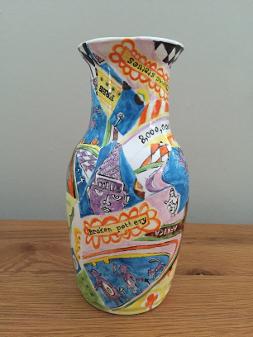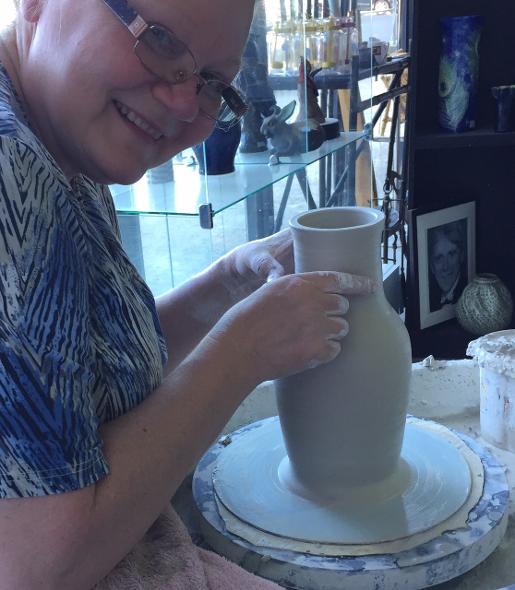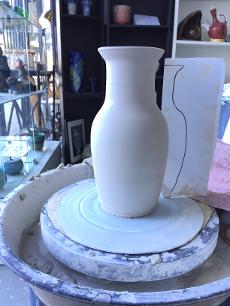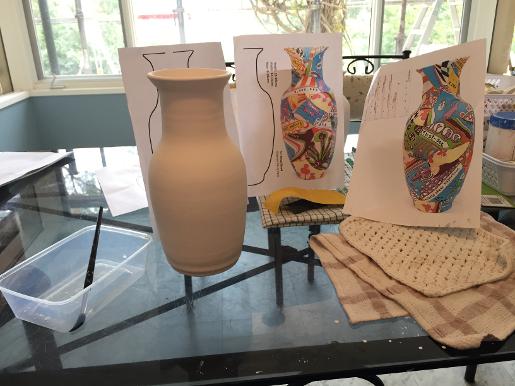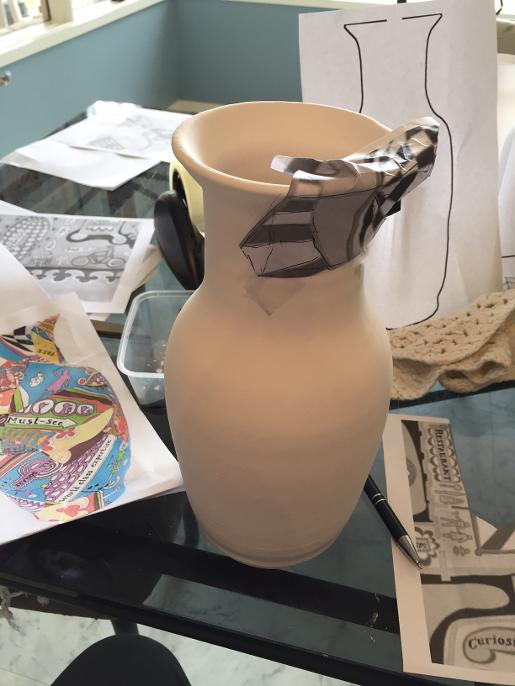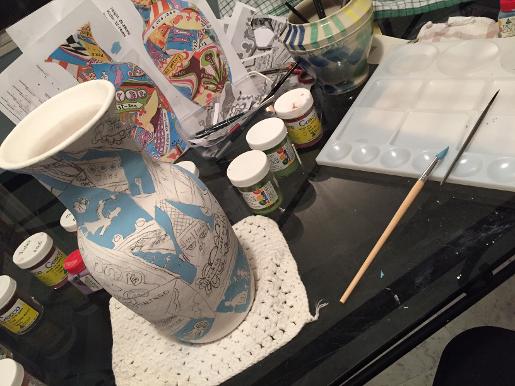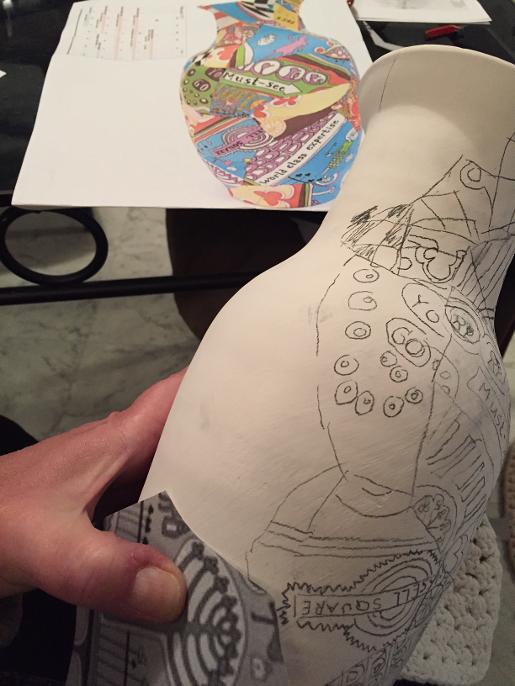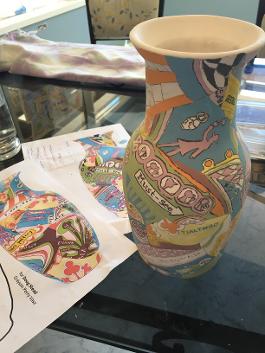 70th Birthday present request
A client wanted me to make a "Toby Jug" for her Dad. Something special for his 70th Birthday!
All my skills put into one project; design, sculpt, pot and paint. A nice gift and great result!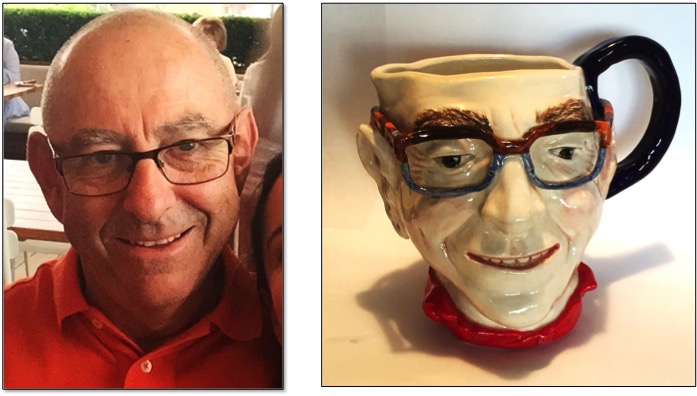 When asked to make a "Peter Jug",
a commission I could not say no to!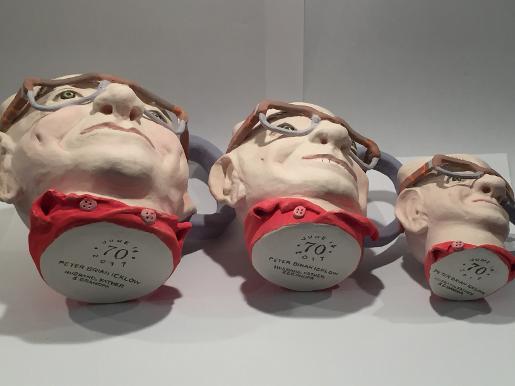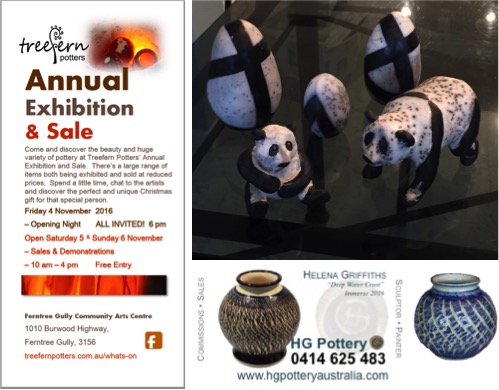 Immerse ~ 2016
30 Artists
30 Venues
30 Days
The Immerse exhibition program is open from 12 November to 12 December 2016.

with Treefern Potters
1010 Burwood Hwy,
Ferntree Gully, Victoria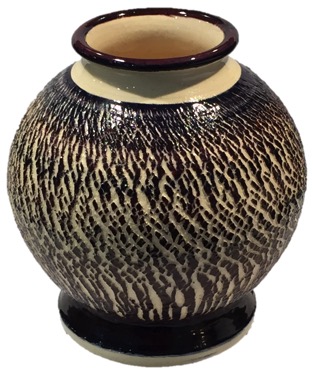 "Deep Blue Crust"
Helena Griffiths ~ for Immerse Exhibition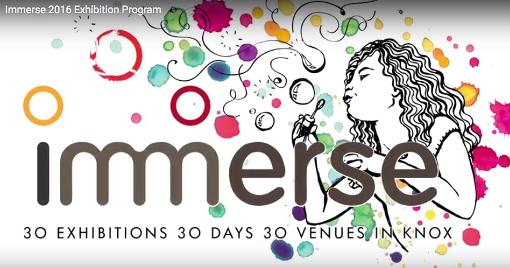 20th July to 13th August - 1812 Theatre
Treefern Potters Exhibition "EARTH"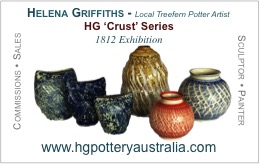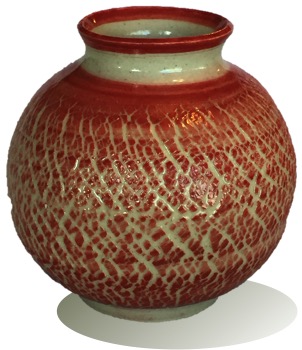 Our own local
"Treefern Potters" are having an Exhibition
in the Upper Ferntree Gully - 1812 Theatre !

- Opening Night- Wednesday 20th July.
7pm- 8pm.
- Artist Talks-
Saturday 23rd July- Gallery Open 10-2pm

The Exhibition is
for the duration of
"Driving Miss Daisy"
.... 21st July – 13th August

Hope to see you there!



HG "RED" Crust


Helena - HG Pottery Aust.
Treefern Potters - Melbourne, Victoria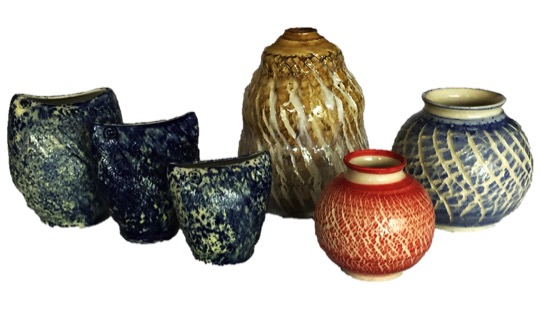 What can I say;
I am moved! Thank you!
Helena, Hope you enjoyed Anzac Day today. Your fantastic scuttle helped a solider wake up and get ready for a long day. OB


Helena,
I'm no photographer so I hope this will do.
I love the scuttle, it makes lather in no time at all and keeps it nice and warm. This will save a lot of time in the morning.
My wife loves the custom colour theme and that it matches our bathroom. OB
It's about being CREATIVE with pottery,
not just pottery production!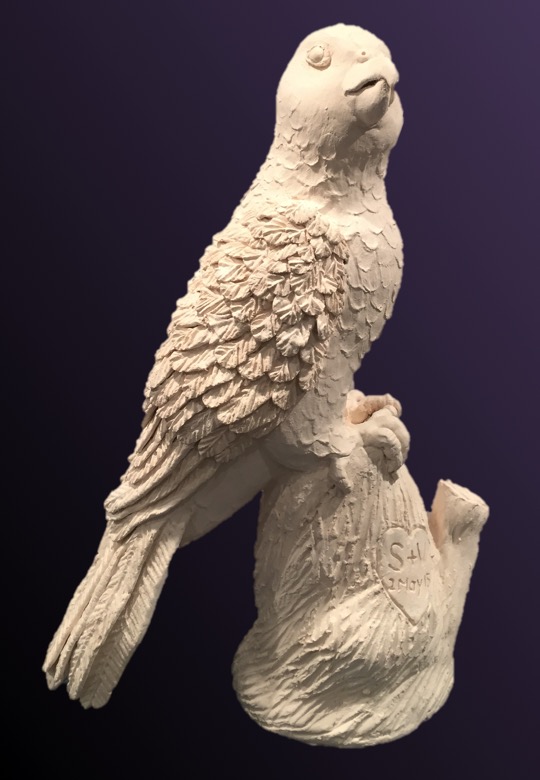 King Parrot, ready to be painted!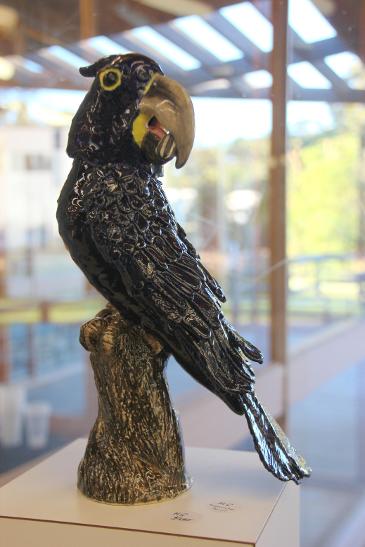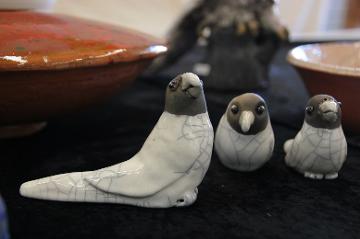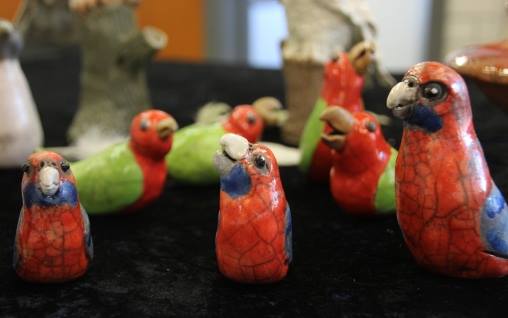 Wonderful weather,
exceptional pottery,
creative sculptures
and great reviews....

Thanks to everyone
for attending!
Cheers, Helena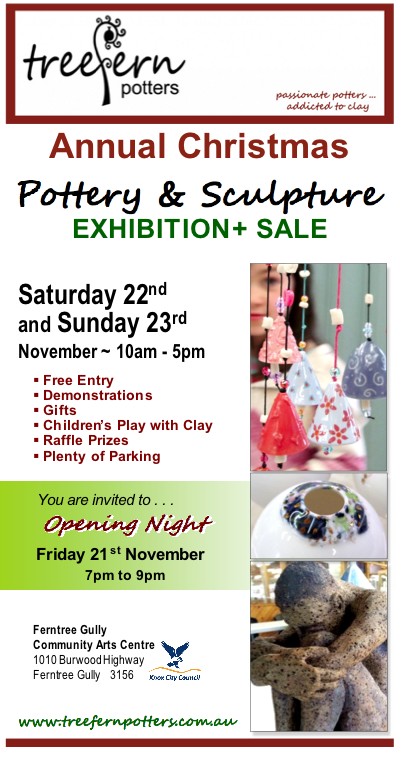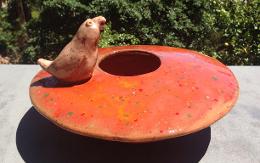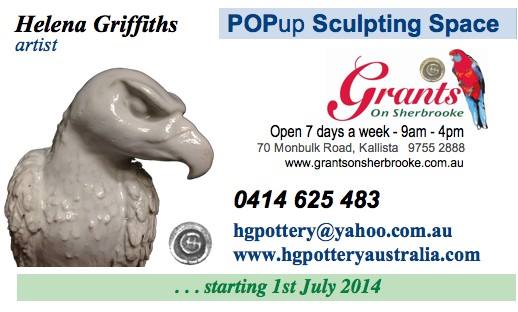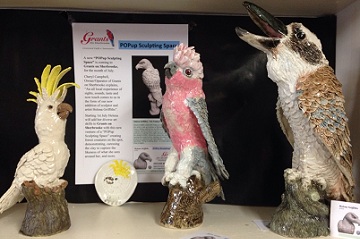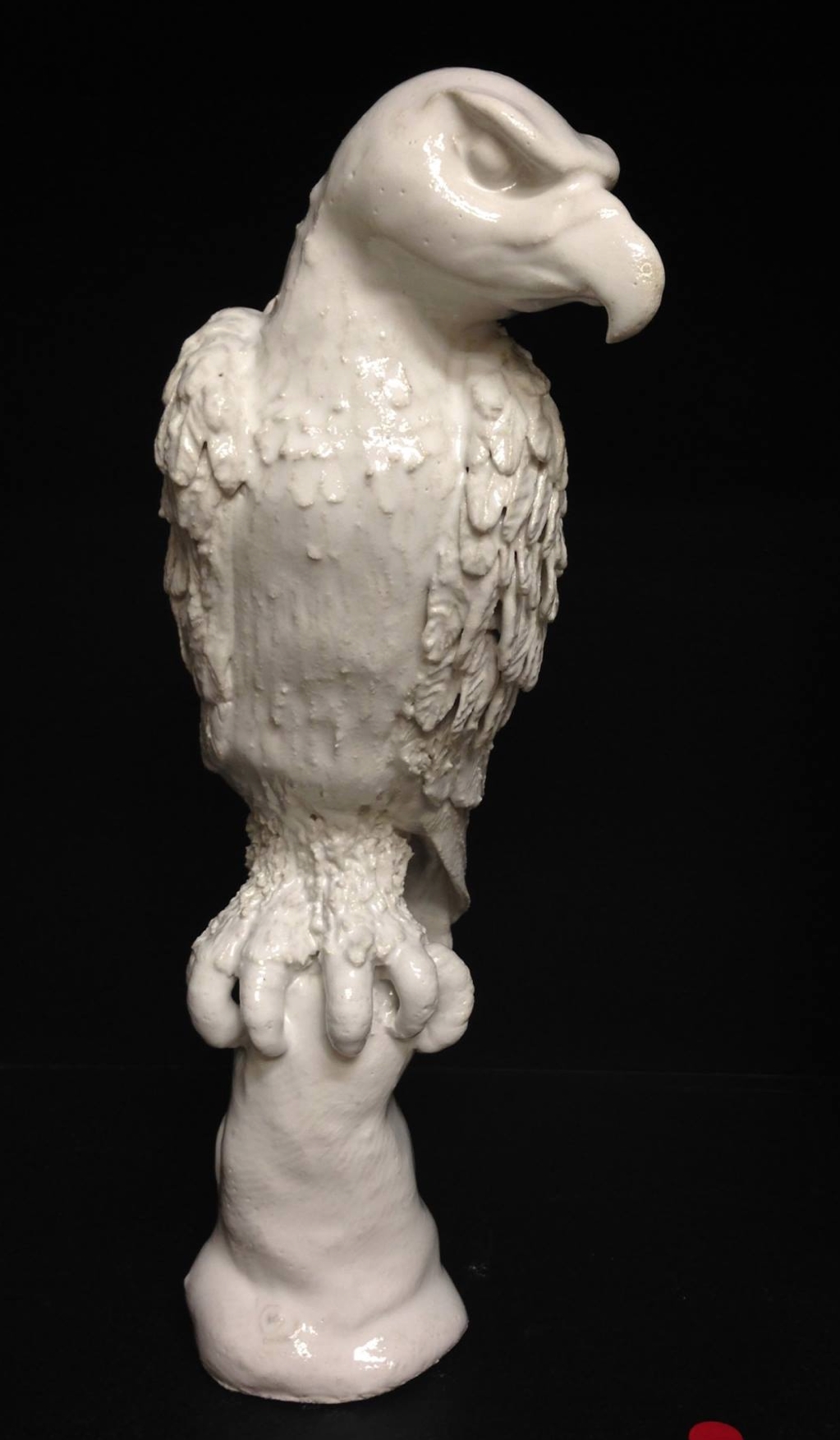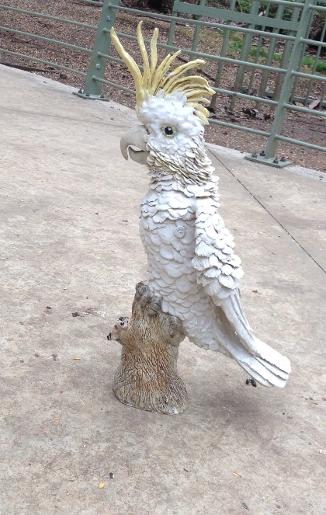 Open Studios Weekend
3rd & 4th May 2014


HG Pottery + Arts Studio

Studio 3, Burrinja
351 Glenfern Road
Upwey, Victoria
Australia 3158
0414 625 483
www.hgpotteryaustralia.com
hgpottery @ yahoo.com.au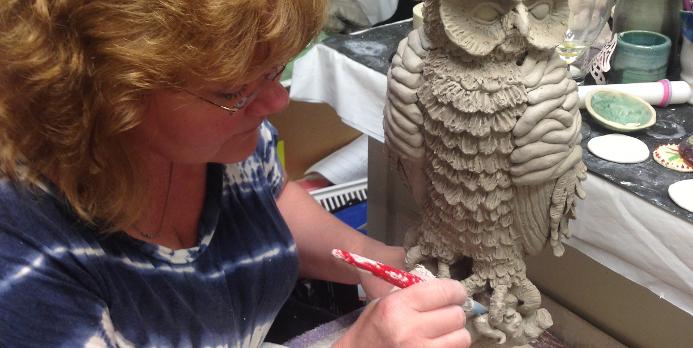 Australian Scuttles on the move!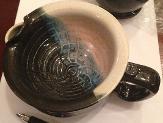 Scuttles Australia bound! ...
and beyond...
France & Wales too!

HGpottery is sending out more scuttles this week. Good warm feeling about this today, with the weather being the way it is!
Cheers,
Helena

Scuttles are going out my door. Expect tracking numbers from Australia Post in your emails from me today! ah - about time!



Delivery of scuttles - much happier when they arrive and warm those gentle faces. Cheers, H

Thank you to all those who have sent letters of encouragement. The bush fires, extreme heat and 'Total Fire ban' days are behind me (with luck) and I can resume my passion of pottery!
I'm looking forward to throwing, firing and sending out scuttles shortly!
Thank you for your patience!
Helena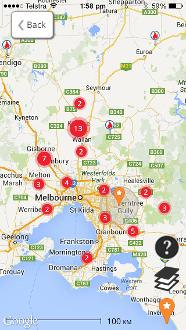 HG "Quantum" Scuttle
$75 plus $27 shipping
(within Australia)
HG "Quantum" Scuttle:
- has a shallower inner bowl, 9.5cm across, with vertical and spiral grooves.
- holds approx. 200ml of boiling water in the mug under the inner bowl
- a small cup fits soap and holds the shaving brush
- also the small cup fits upside down, inside the inner bowl, reducing the soap drying out
- kept the comfortable handle and easy filling/pouring spout.

The pricing is $75 for the "Quantum".
Postage will be going up from the 2nd of October, within Australia,
Australia Post has just told me approx. to $27.

Colours are at your choice as before.
Designed with the help of
straight edge razor enthusiasts.
Hi Helena,
I picked up my scuttle today from Australia post and I must say its beautiful. I used it tonight for the first time and its totally bloody awesome! Something I will cherish.
Cheers
Mike.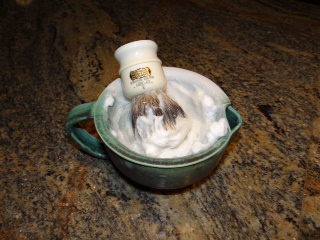 Dear Helena,

I had a play around taking some photos of a lather I made using your beautiful scuttle you made.
As you will see the brush I'm using is one of the biggest and the most luxurious on the market, a Simpson "Chubby" 3 in super badger hair and i used Mitchell's "wool fat" shaving soap both hand made in England.

Cheers
Mike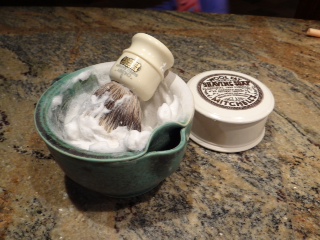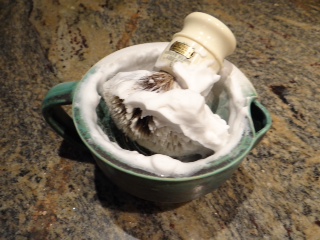 HG Pottery + Arts Studio

Studio 3, Burrinja
351 Glenfern Road
Upwey, Victoria
Australia 3158
0414 625 483
www.hgpotteryaustralia.com
hgpottery @ yahoo.com.au
You are invited to the Open Studios

Opening Night:
7pm 17th April 2014 -Burrinja, Upwey
When we got the theme 'Balance' for the 2014 Open Studios, my first thought was to say the word with the accent on the other syllables… 1" bal - ANCE" - "BAL-ance" 1then it struck me - "BALL-ANTS"
1HONEY ANTS - Honey pot ants, they are so yummy in every way, shape, form and they balance off the roof of their caves. BALL ANTS

This ant's abdomen is hugely swollen with nectar.1Honey pot ants serve as living larders for the ant1colony. They are so valuable that raider ants from1other colonies will try to steal them for their food1stores. Australian aboriginal people consider1these ants a sweet delicacy.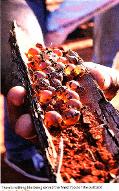 My hand blown glass 'Honey Ants'. Very pleased with the results. Special thanx to the Healesville Glass Blowing studio for the use of their equipment andtheir help.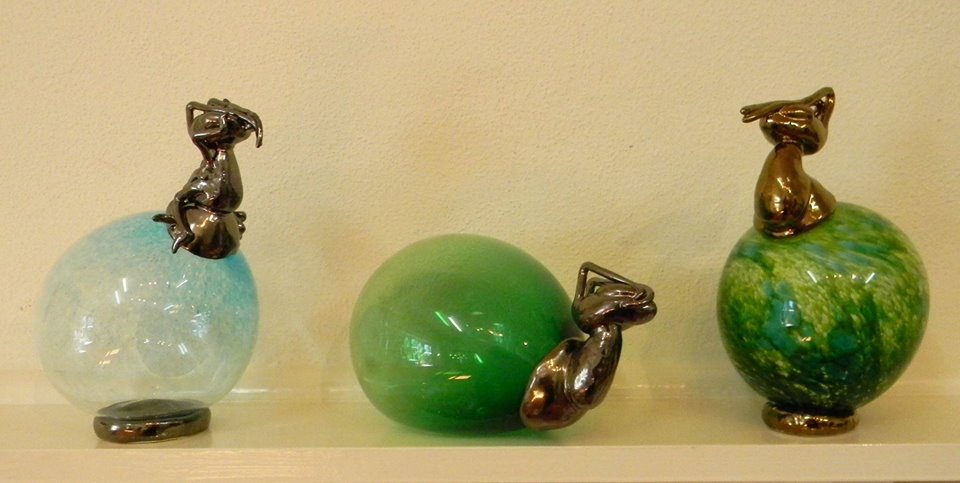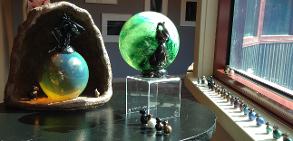 HG Pottery "Honey Ant" Exhibit in Open Studios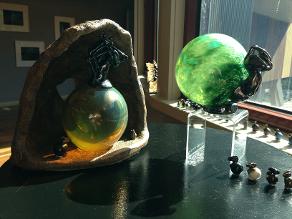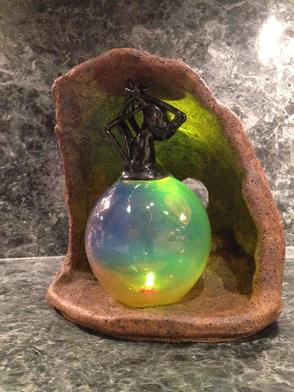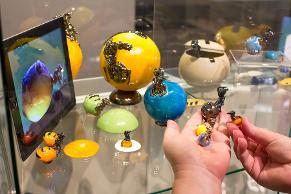 Open Studios Exhibition: Balance
Jarmbi Gallery | 19 April - 18 May
This year's group exhibition theme of 'Balance' was chosen by the artists and is sure to generate some new and interesting work. This exhibition is a unique opportunity to see and experience work from each of the artists in one gallery, making Burrinja a great place to start the Open Studios weekend tour.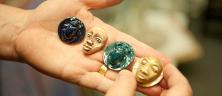 Cabochon made to order....
You are invited to the Opening Night:
7pm 17th April 2014 -Burrinja, Upwey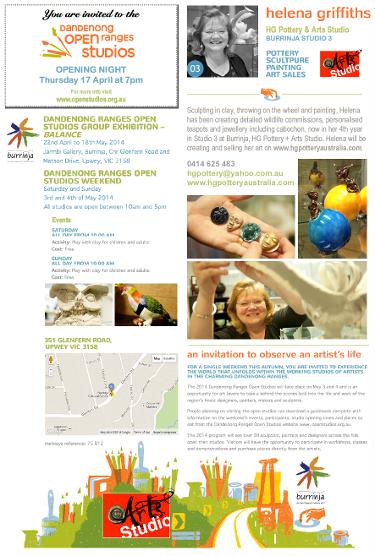 Made to order - Hand made, Local made pottery and sculptures....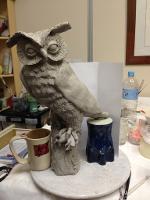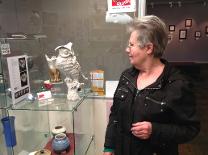 ... inspecting owl and choosing colours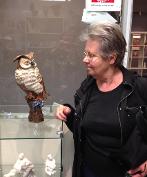 ... delighted with owl ...

You are cordially invited to the
Treefern Potters Opening Night!
Friday 18th October 2013 - 7pm at Burrinja's Black Box Galley

Dandenong Ranges Open Pottery & Sculpture Studios
to coincide with the Burrinja Open Day
Sunday 20 October
11am - 3pm
Burrinja
Admission: Free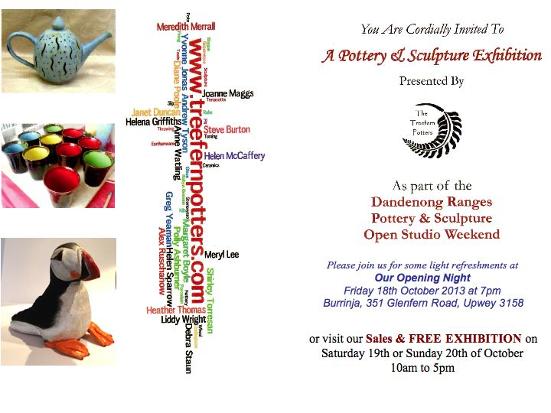 Finalist
Cancer Council Art Awards 2013

"Pregnant Angel"

by Helena Griffiths

You are invited:



TENSION


Open Studios 2013

Welcome to this the Tenth year
of the Dandenong Ranges Open Studios.
Exhibition: April 6 until Sunday May 5, 2013.
OPEN WEEKEND 27-28 APRIL 2013
All studios are open between
10am and 5pm over the open weekend.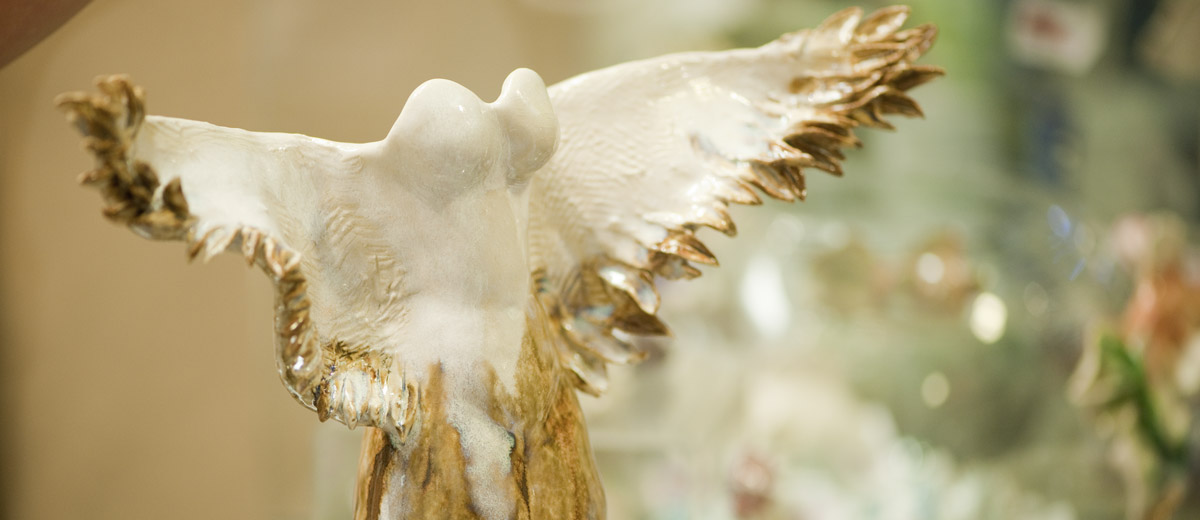 Image: "Angel Wings" by Helena Griffiths,
exhibited at the Yarra Ranges Regional Museum, Lilydale

Ten Years of
Open Studios!

April 2013
Saturday 27th and Sunday 28th


April 2013 will mark the 10th Anniversary of the Dandenong Ranges
Open Studios program at Burrinja.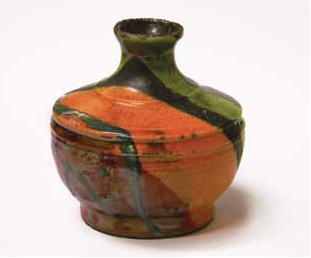 HG Pottery & Arts Studio
will be participating in the
2013 Open Studios.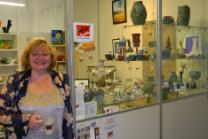 Open Studios allows local artists to share their artwork and gives visitors the opportunity to get an inside look into the eclectic and often hidden art world of the hills.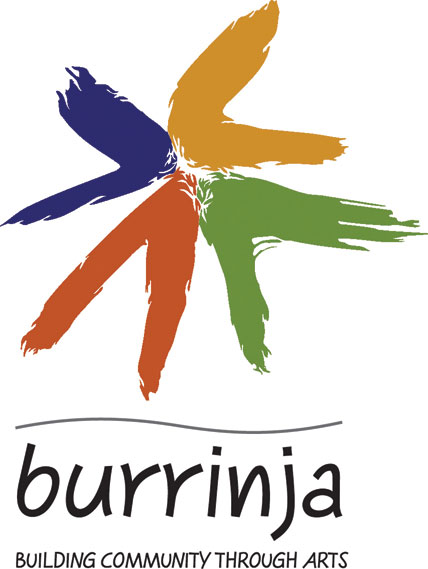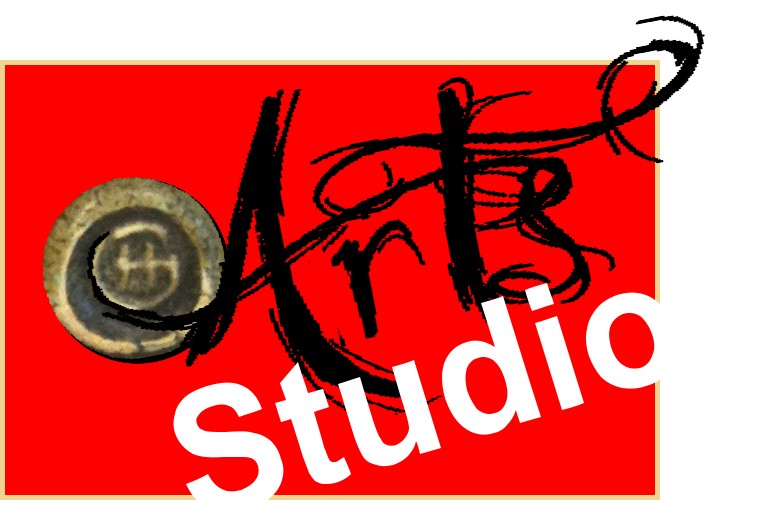 Hand made stamp for leaving
a delicate design on your baking.

HG Pottery + Arts Studio

Studio 3, Burrinja
351 Glenfern Road
Upwey, Victoria
Australia 3158
0414 625 483
www.hgpotteryaustralia.com
hgpottery @ yahoo.com.au
Hours:
Tuesday
Wednesday
Thursday
Friday
Saturday
Sunday
Monday

11am - 4pm
Closed
1pm - 4pm
11am - 4pm
1pm - 4pm
1pm - 4pm
Closed
Open most evenings before Special Events and during intermission.
http://www.burrinja.org.au/index.php/art/studios/studio-artists
Company Logo
'One Of'
shortbread stamp designs available...


Helena
,
I have them, the shortbread stamps and the little discs, are wonderful and I am truly delighted. I am already trying to think of what else you could make for us.

I love the artisan tactile feel, the colour and shapes. The pleasure has been mine.

Best wishes and thanks,

Barrie
Helena
What do you think?
We are delighted.
I will send you more photographs and some samples.
I will be in touch.
Barrie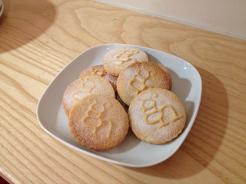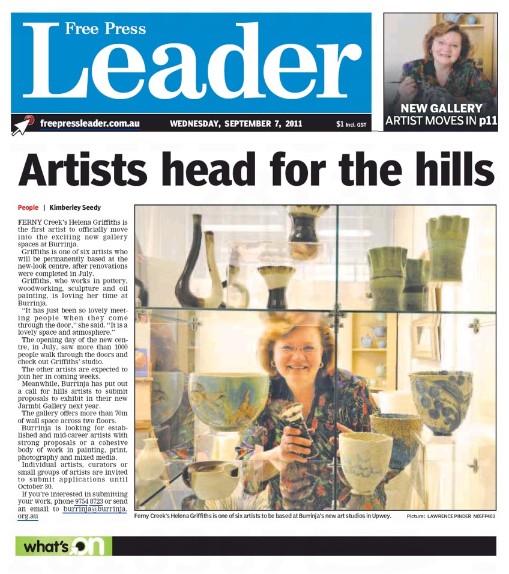 Precious pottery gifts for family & friends
or for that special occasion....

Each are one of a kind!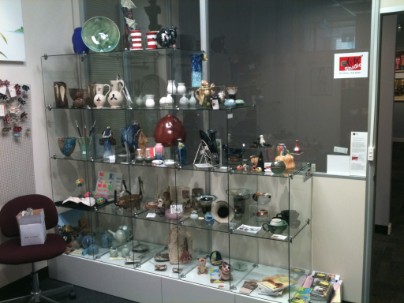 Helena Griffiths Pottery
Mobile 0414 625 483
Email hgpottery @ yahoo.com.au
facebook hgpottery @ yahoo.com.au
www.hgpotteryaustralia.com