July 2016 - HG Pottery Australia has taken up residence at
"Market Fair - Vintage and Makers"


Market Fair is open 7 days a week
10am to 5pm

My new studio operates weekdays - 1pm to 5pm

Visit anytime to view and purchase artworks.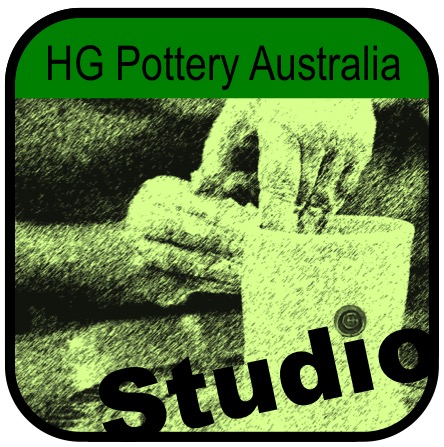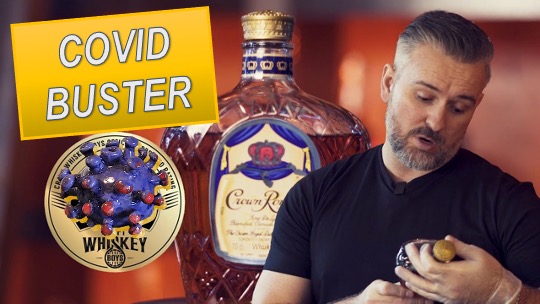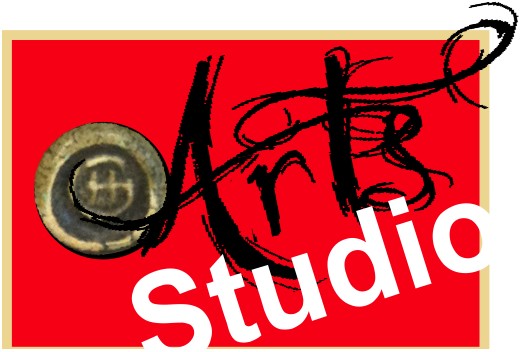 HG Pottery
0414 625 483
www.hgpotteryaustralia.com
hgpottery @ yahoo.com.au
by appointment
HG Pottery Tea Towel to use or to gift wrap a present...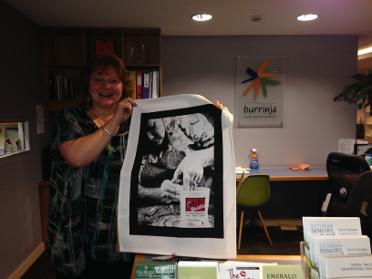 Tea Towels are now Available
- $18 each

... with a purchase of my pottery
- $12

... with orders/commissions over $200
- $FREE

- - - - - - - - - - - - - - - - - - - - - - - - - - - - - - -

July 2013, added some of Tara's work in my studio.

HG Pottery + Arts Studio July 2011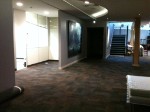 On moving in....
Burrinja is just about ready! and just 4 days later.... after new lights, carpet, washing down the walls, curtains and glass display cubes
and with lots of muscle!
Helena Griffiths Pottery & Arts Studio is filled with beauty and ready to open!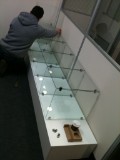 Cheers! and Welcome!
Friday 29th July 2011


Thank you
to my husband and all my friends for their gorgeous work to help fill my studio
with love!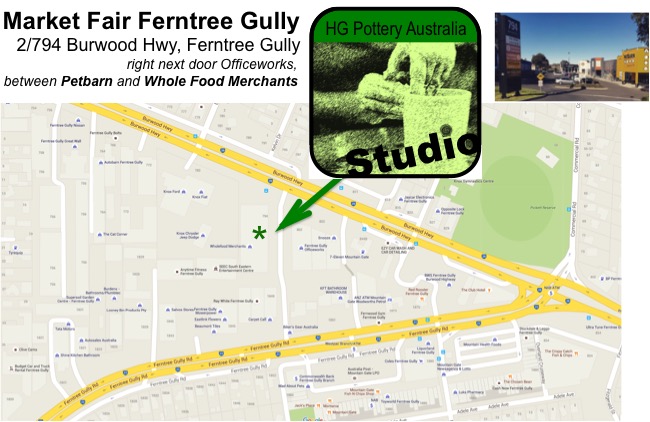 Hi Helena

I received the plate today. Thank you so much, it is exactly what I envisioned. I love it!


I will definitely recommend you to any and everyone.

once again thank you

kind regards,
K

feb2018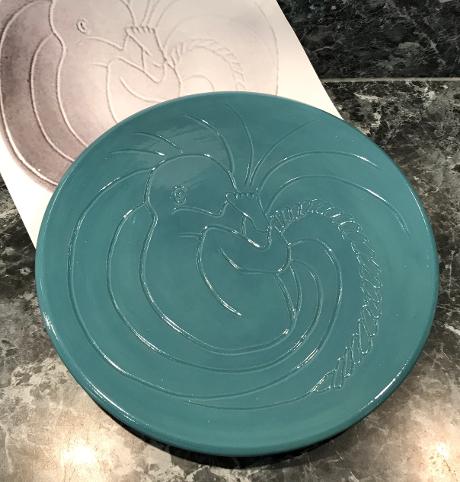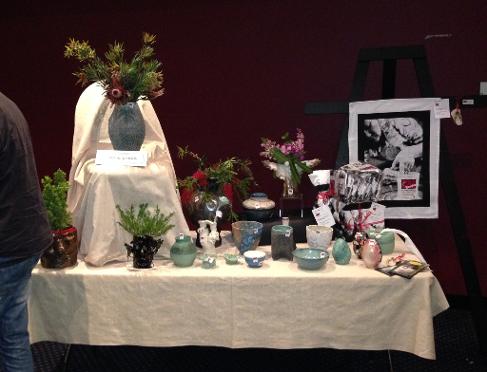 You are invited:



TENSION


Open Studios 2013

Welcome to this the Tenth year
of the Dandenong Ranges Open Studios.
Exhibition: April 6 until Sunday May 5, 2013.
OPEN WEEKEND 27-28 APRIL 2013
All studios are open between
10am and 5pm over the open weekend.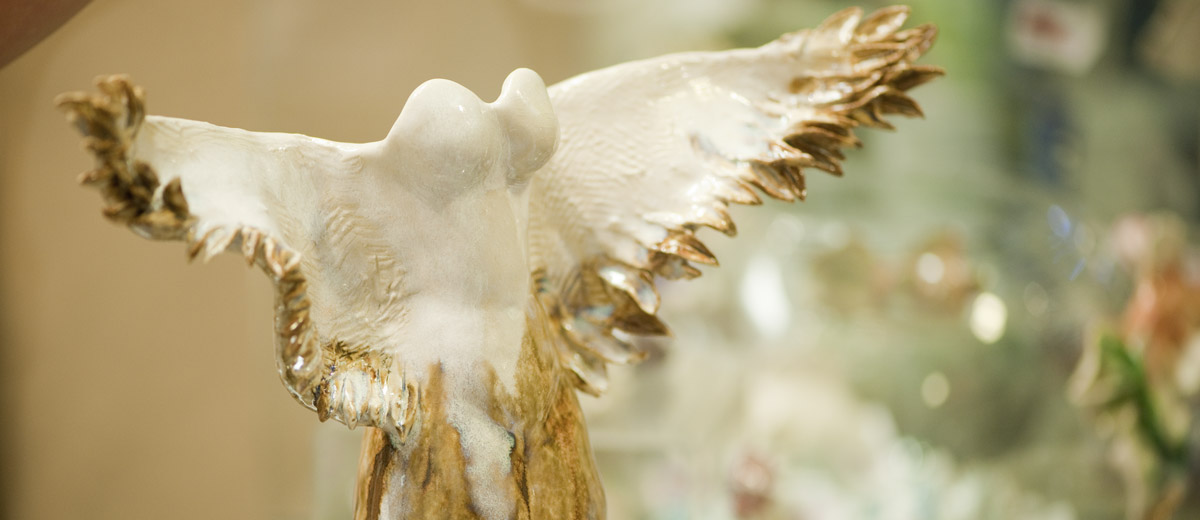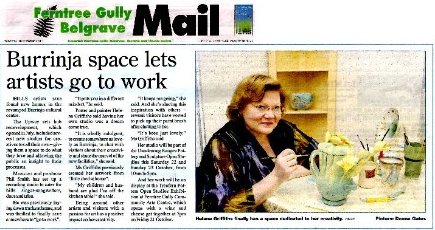 Dandenong Ranges Open Studios
Pottery and Sculpture a "Great Success"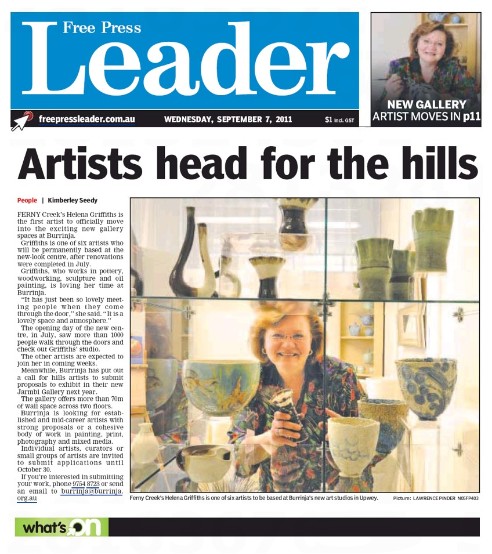 HG "Quantum" Scuttle - $75
plus $27 shipping
(within Australia)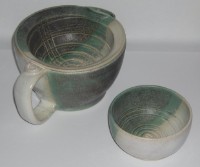 HG Scuttle
Recently I made up a sample scuttle for a friend.
He likes it very much!
I've been potting in Melbourne Australia for 9 years and have made many different custom made pots, vases, etc. but nothing was more satisfying than making the
HG Scuttle
....
It's a bit different, a bit of a mix,
small bowl, a ridge inside the small bowl for more foam lathering action....small bowl is fixed inside a larger bowl, held in hand or held by the nice fitting handle. Heat entire scuttle with boiling water, empty and heat scuttle by boiling water using
easy to pour into spout keeps water off lathering interior bowl...
...works a treat.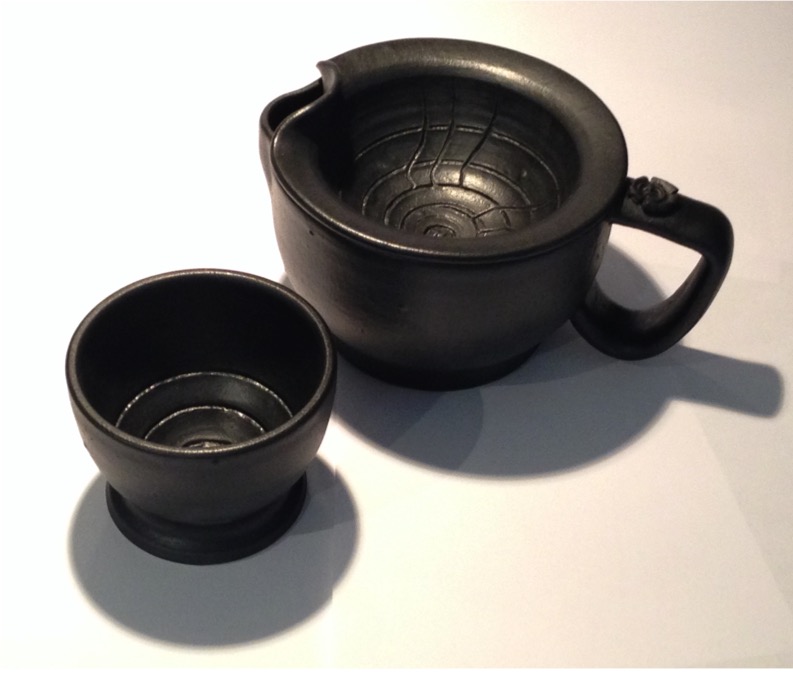 The blank scuttle is ready to your individual style.
Solid Colours:

Black, White, Cream, Green, Blue, Red, Brown, Dark Chocolate or special order.
Two Tone Colours:
Half one colour and half another.

Corporate Gifts

When creating something unique for a visitor, it's nice to make it local, visual, practical and one like this vase that will remind them of how much they are appreciated.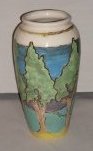 Gifts
These vases are a nice touch to give with or without flowers.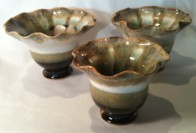 On Saturday 30th July 2011, in conjuntion with the opening of the "NEW" Burrinja Theatre and Galleries,
HG Pottery + Arts Studio will open its creative doors at the Burrinja Cultural Centre in Upwey, Victoria,
with a selection of Helena's art, pottery, paintings, sculptures and special items for sale from local artists too! 11am to 5pm.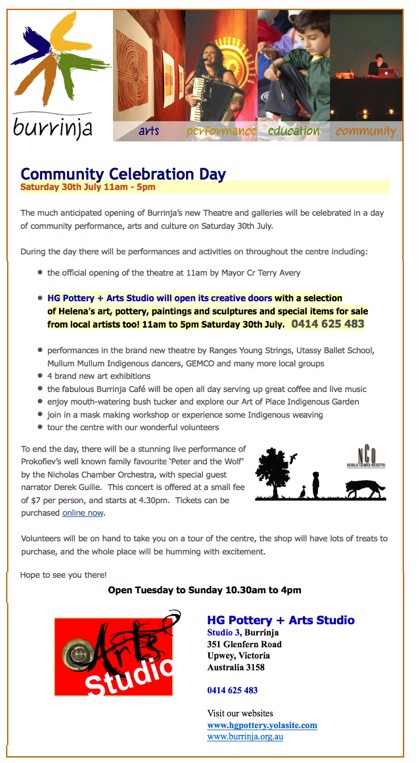 Exhibition Work
There are times when something special needs to be done....
Out of the Blue
Burrinja Exhibition May 2010
These "three textured vessels" are just to be admired for their difference. Thrown on the wheel, items are usually smooth and symmetrical, I just wanted them to not be usual. The outside of most ceramics have a glossy glaze, I just wanted them not to be like most. Blue is not a common colour for the inside and I liked that ! Something not usual, not common, just "Out of the Blue" out of character, and I like that !