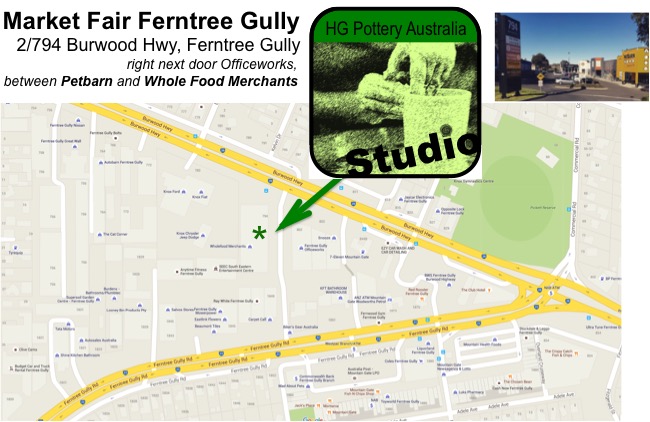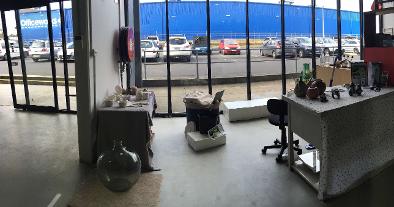 July 2016 - HG Pottery Australia has taken up residence at
"Market Fair - Vintage and Makers"


Market Fair is open 7 days a week
10am to 5pm

My new studio operates weekdays - 1pm to 5pm

Visit anytime to view and purchase artworks.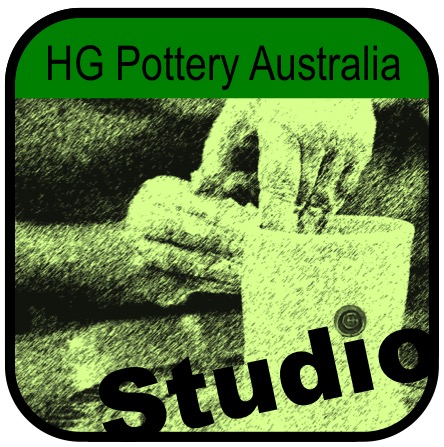 HG Pottery
0414 625 483
www.hgpotteryaustralia.com
hgpottery @ yahoo.com.au
by appointment

http://www.burrinja.org.au/index.php/art/studios/studio-artists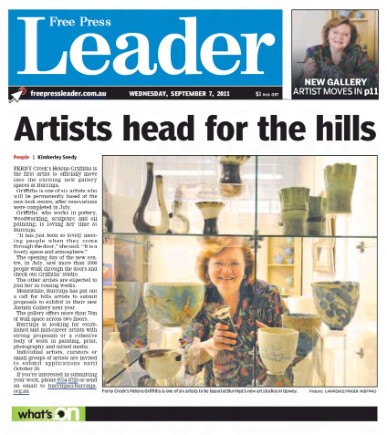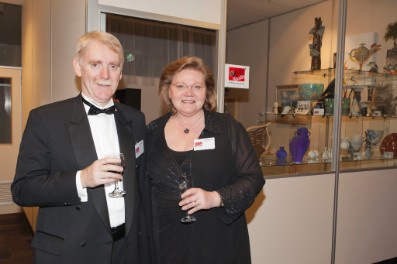 VIP opening Friday 29th July 2011 - Paul Griffiths and Helena Griffiths of HG Pottery & Arts Studio toast the opening of Burrinja's first studio!

There is the thrill of opening the kiln and seeing an eclectic array of my handmade pottery.
My work is inspired by what I see and feel.
Whether it be vessels delicately glazed to make an abstract impression or drawn from nature.
With clay, I can enjoy my passion for art, creating, throwing on the wheel, glazing, sculpting and painting my pottery.


In 2001 at my local community centre, I took a pottery class and I've been hooked ever since. With taking a Ceramics Course at TAFE it helped me with not just the glazing, wheel work and sculpture, but it showed me how to give back, to share a passion of clay.



Helena Griffiths




hgpottery @ yahoo.com.au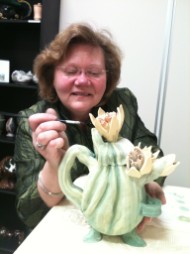 Painting the finishing touches on the "Daffodil Tea Pot" for the "Big Morning Tea"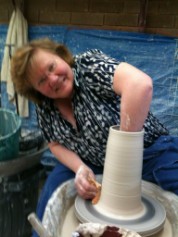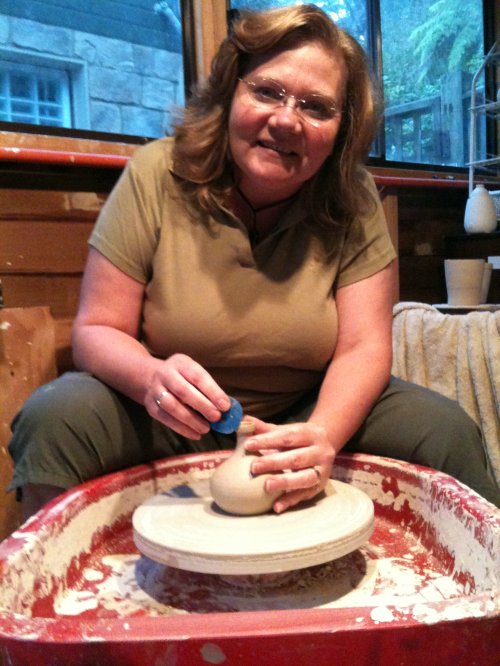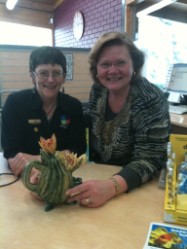 Julie at the FTG Library loves my donation for the Cancer Morning Tea. Made with love!